UC Berkeley's Clausen Center for International Business and Policy will hold its 3rd biennial Conference on Global Economic Issues on Saturday, November 16, 2019.
As in previous years, this invitation-only event will host prominent economists, policymakers, and industry participants. Confirmed participants include Mary Daly, President, SF Federal Reserve; Michael Hasenstab, Executive Vice President and Chief Investment Officer for Templeton Global Macro; Jed Kolko, Chief Economist at Indeed; and Emi Nakamura, Jon Steinsson, and Maurice Obstfeld all from University of California, Berkeley.
This year we welcome Dr. Gita Gopinath, IMF Economic Counsellor and Director of Research to give the keynote address.
We hope you can join us for what promises to be a lively and stimulating event. Please check back for additional program details.
---
Location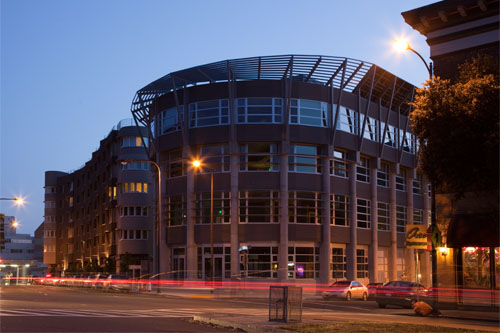 All sessions and conference reception will be held at:
David Brower Center
2150 Allston Way, Berkeley, CA 94704
---
Parking and Transportation
Parking
Parking Passes for participants can be reserved in advance. Contact econevents@berkeley.edu to request a permit.
Transportation
For additional transportation options, please visit Bart.gov or 511.org
---
Accommodation
Hyatt Regency, 5 Embarcadero Center, San Francisco
Accommodation will be provided for out-of-town attendees. Please indicate if lodging is desired when completing your registration form and a reservation will be made on your behalf. We strongly recommend that attendees register by September 1, 2019.
Transportation to and from conference venue will be provided.
NOTE: Berkeley lodging also available upon request.
---
Contact
For questions or comments please contact:
Clausen Event Staff, econevent@berkeley.edu
Event Planner
Pierre-Olivier Gourinchas, pog@berkeley.edu
Director, Clausen Center for International Business and Policy